Curried cauliflower soup recipe is low-carb, fiber rich, and paleo approved. It's a crock pot soup so it's very easy and prep is a snap. You can easily do variations with other veggies if you wish. The original recipe calls for just cauliflower but I added kale and zucchini which worked great! Enjoy!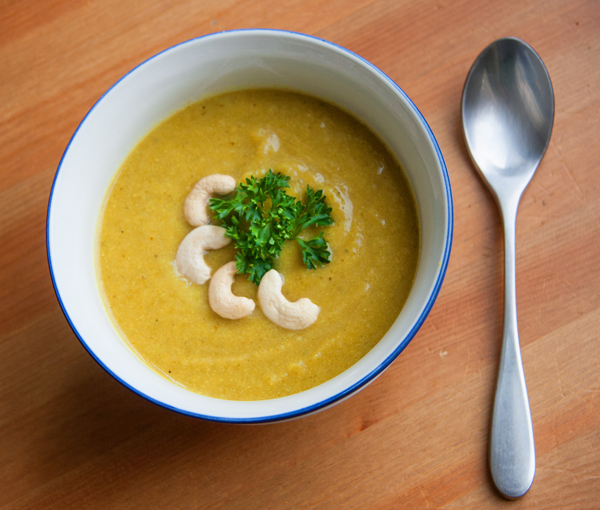 Ingredients:
1 large cauliflower, florets chopped
3 cups homemade chicken stock, or canned low sodium chicken stock
1 large onion, chopped
1.5 tsp mild curry powder
2 tsp cumin
1.5 tsp coriander
1.5 tsp tumeric
salt and pepper, to taste
1 cup full-fat coconut milk
1/2 cup roasted cashews
2 tbsp finely chopped parsley
Curried Cauliflower soup recipe Directions:
combine cauliflower, onion, chicken stock, curry, cumin, coriander, tumeric, salt, and pepper in crock pot. cook on high for 4 hours or until veggies are soft. Transfer cooked ingredients to blender or food processor and puree until smooth, then transfer into large container. Add coconut milk. Garnish with parsley and cashews when serving.

[wpob id="4″]